Here you'll learn how to claim your company profile on Thomasnet.com gaining access to a variety of account features.
1) Get started.
Claim your company profile by clicking here.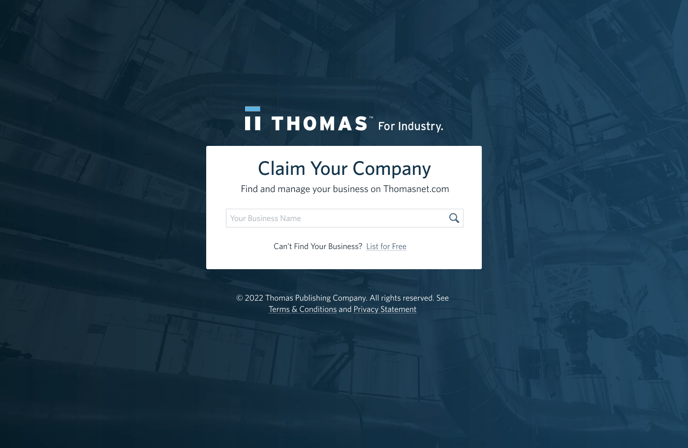 2) Type your company name.
Start to type your company name into the text box. A list of companies will generate for you to choose from.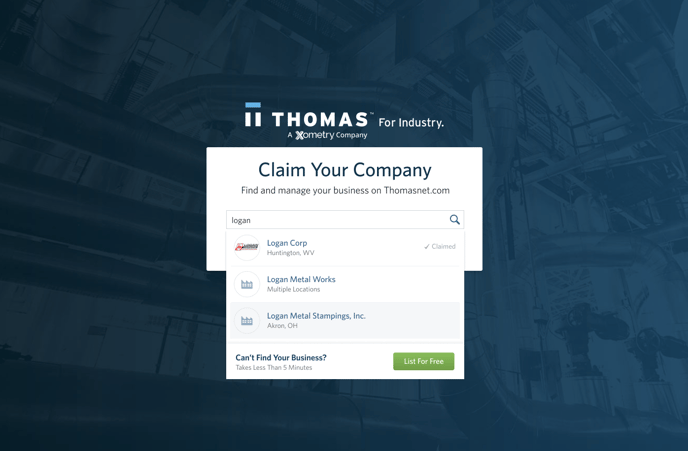 2a) Select your company.
Select your company from the list; make sure the name, associated logo image and location matches yours. If you're not currently signed in or registered on Thomasnet.com, then you'll be prompted to do so.
2b) Can't find your business?
No worries! Let's get your company listed for free - click on the green button or click here.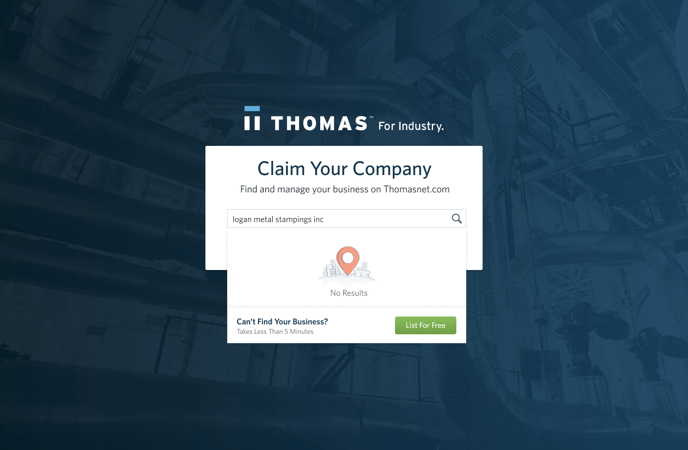 3a) Request access.
In order to gain access to your company profile, we'll need to validate some information with you. We need to send a verification code via email to one of the email addresses presented. Select the email address you would like to receive the code to; after obtaining the code, enter the verification code on the next screen. Note: If you do not have access to the email addresses presented, you will have to fill out the form to verify employment manually.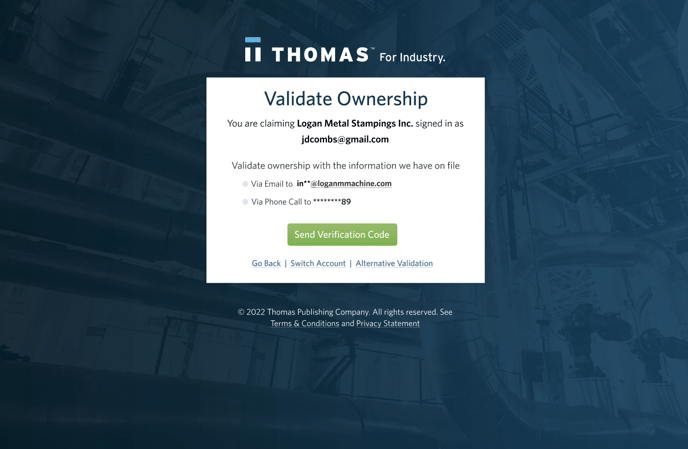 3b) Requesting access when your company profile is already claimed.
If your company profile has already been claimed on Thomasnet.com, then you'll need to request access to the profile. The request will be sent to the administrator on the account. You will receive an invitation to the account from the administrator to get access.