11 Critical COVID-19 Sourcing Categories
We at Thomas are taking action to support the ongoing efforts to fight the COVID-19 pandemic. We've created a COVID-19 response filter on Thomasnet.com® for government agencies, hospitals, and infrastructure groups to locate critical suppliers quickly, designed a volunteer system for manufacturers to respond to the call for help, and developed a central Resource Hub to keep industry professionals up to date on all critical information in real-time. We've also created this page to give you an overview of the categories on our platform that contain over 10,000 U.S. and Canadian companies producing vital products in the fight against coronavirus.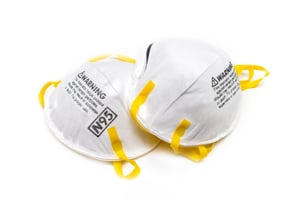 N95 respirators are a specialized type of mask that filters out 95% of small particles including some viruses. N95 respirators, which require specialized training to properly fit and wear, provide the most protection against coronavirus of any mask. Consequently, they are in shorter supply as increasing coronavirus cases have lead to their increased use.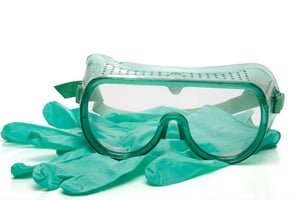 Other personal protection equipment (PPE) includes products like surgical masks, gloves, and protective suits. These supplies have also seen massive surges as outbreaks have worsened across the U.S. and other countries, and consumers have increasingly been purchasing some PPE like gloves and masks for private use.
Ventilators continually pump air into a person's lungs to allow them to breathe, making these a product greatly in demand to keep patients with the most serious coronavirus cases alive. One Chicago manufacturer of ventilator parts has already seen an increase of 10x its normal orders.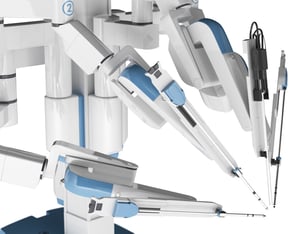 Hospital equipment covers everything from hospital mattresses to disinfection systems to surgical robots. The rise of temporary hospitals needing equipment has not been limited to China, as places like New York City's Jacob K. Javits Convention Center, formerly the location of events like Comic-Con, are being converted to hold patients from overflowing hospitals.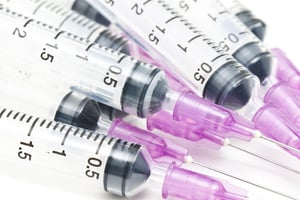 Medical consumables can include disposable needles, specimen containers, and surgical blades. As hospital patients have continually increased worldwide from the spread of COVID-19, hospitals have been going through certain consumables at faster rates, putting pressure on the market to increase production.
Start sourcing for medical consumables now.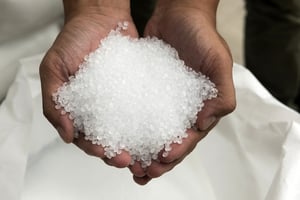 While gloves and masks are already facing shortages, materials like synthetic latex and neoprene rubber for gloves, antimicrobial plastics, wire medical assemblies, and medical device components are set to surge as companies down the supply chain ramp up production to meet needs.
Start sourcing for tier 2 supplies now.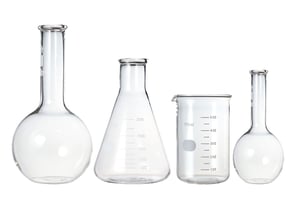 Laboratory consumables have been seeing surges related to testing for the virus, especially for crucial products such as reagents and swabs. These products especially have seen recent shortages as laboratories ramp up testing nationally and internationally. However, manufacturers have been working on increasing production and the government has relaxed requirements to place fewer limits on testing.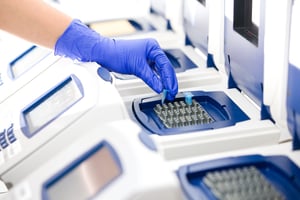 Testing equipment like rapid PCR test kits has become a weapon of choice as testing has allowed governments to better thwart the spread of coronavirus. Mass testing has helped countries like South Korea and Singapore by determining which areas have higher infection rates.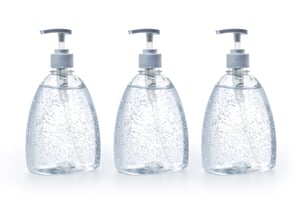 Disinfectants, sanitizers, soap, and cleaners have seen both industrial and consumer demand surges as people and companies combat viral spread on surfaces. This category group includes end user products such as liquid soap, industry specific products such as ozone for patient treatment and disinfection, and raw materials to manufacture cleaning supplies, including methanol and calcium hypochlorite.
Start sourcing for disinfectants, sanitizers, soap, and cleaners now.
Image Credit: Air Innovations
The air filtration equipment and supplies category includes products from biofilters, which use living organisms to clean, to HEPA air cleaners and oxygen tanks. Since coronavirus can spread through droplets of moisture in the air when someone coughs or sneezes, air filtration products have seen surges in demand for healthcare professionals as well as other industries that are trying to limit worker exposure to the virus.
Start sourcing for air filtration equipment and supplies now.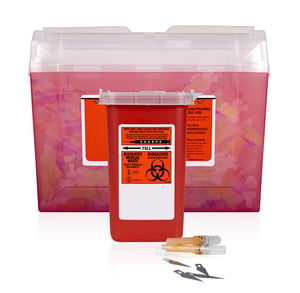 The Environmental Protection Agency defines hazardous waste as "waste with properties that make it dangerous or capable of having a harmful effect on human health or the environment." In the context of the coronavirus, this can include contaminated masks, gowns, needles, and other sharp objects. Hazardous waste products and services can include storage equipment, furnaces, and emergency showers as well as transportation and management services.
Start sourcing for hazardous waste equipment, supplies, and services now.
Want to Help?
At Thomas, we're bringing together people and resources to support industry in the midst of the coronavirus outbreak. If your company can provide supplies or services to help combat the outbreak, fill out this form to let us know what you can do to help. We're connecting with official departments and businesses to help connect people and combat the virus. If you don't already have a profile on Thomasnet.com, create a profile for free so essential goods manufacturers who need your products can find you.
For live updates, resources, and critical sourcing information you can use for your company, check out our Coronavirus Resource Hub. You can also sign up to be part of our survey panel to provide valuable insights for our free monthly reports on industry, available now through our Industry Update Newsletter and the Coronavirus Resource Hub.