Learn how to accept and decline messages and share files through On-Platform Messaging.
When a buyer submits a message to your company, you will receive a notification via email that the buyer has requested information.
At this time, you can view the message in your inbox in the Supplier Account and decide whether you'd like to accept or decline the inquiry.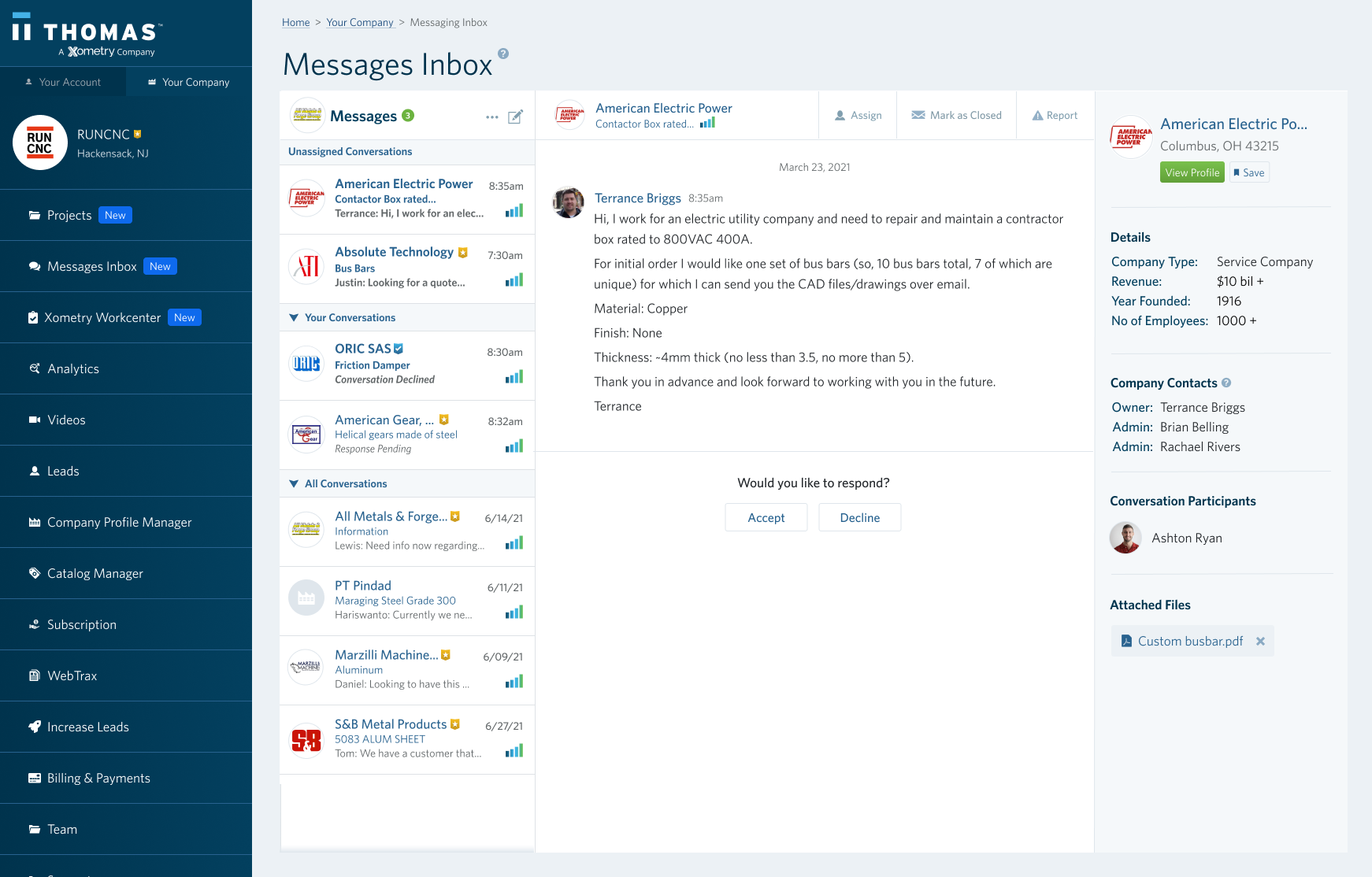 If you decline, you'll disregard the message, and it will you no longer be in the queue.
If you accept, you'll be able to "Assign" the message to a team member — and view the messages between your team and the buyer. (But you will no longer be able to message directly since it's no longer assigned to you.)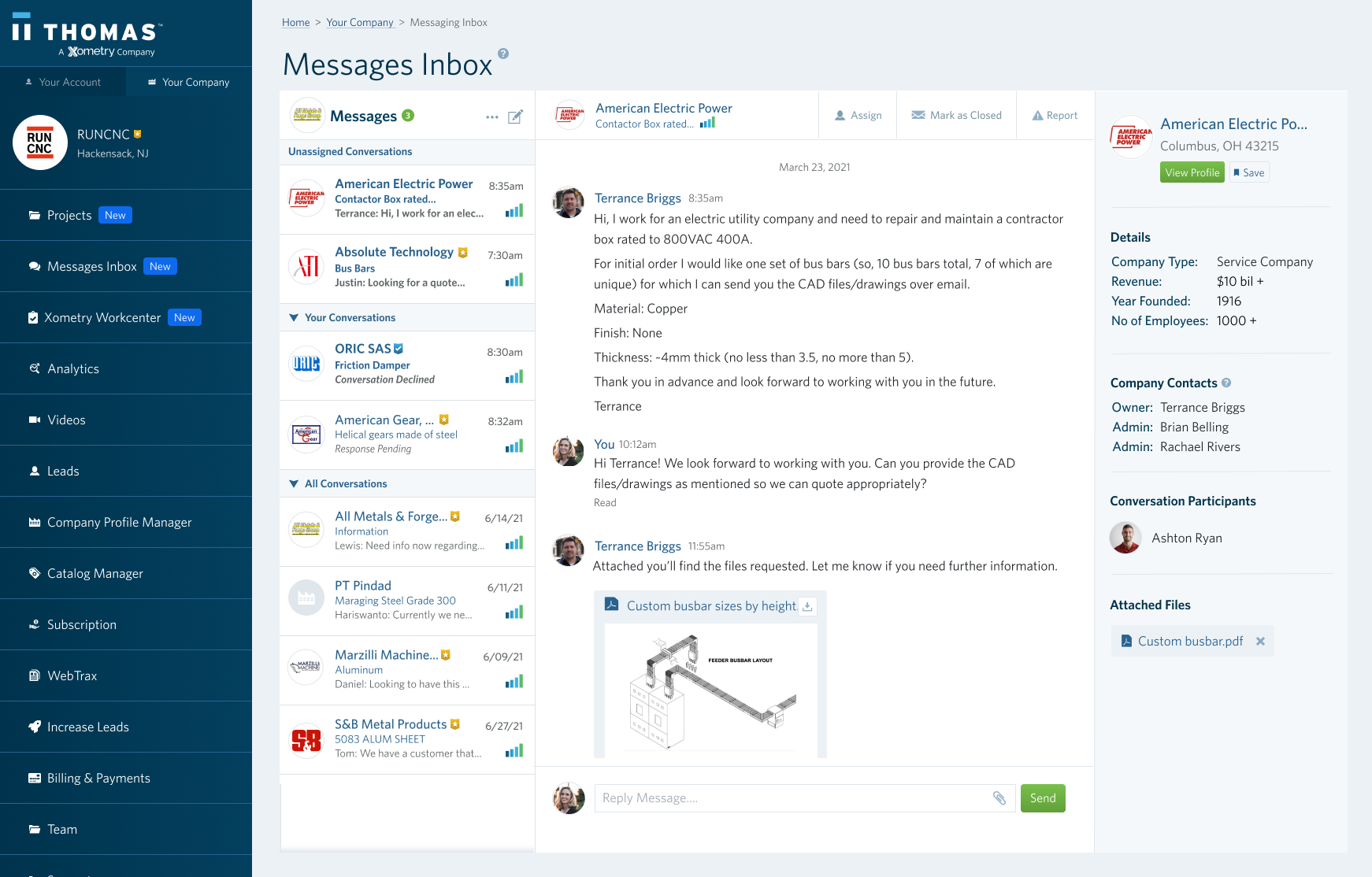 Within the messaging tool, you can also share structured data and other helpful files by clicking the Upload button.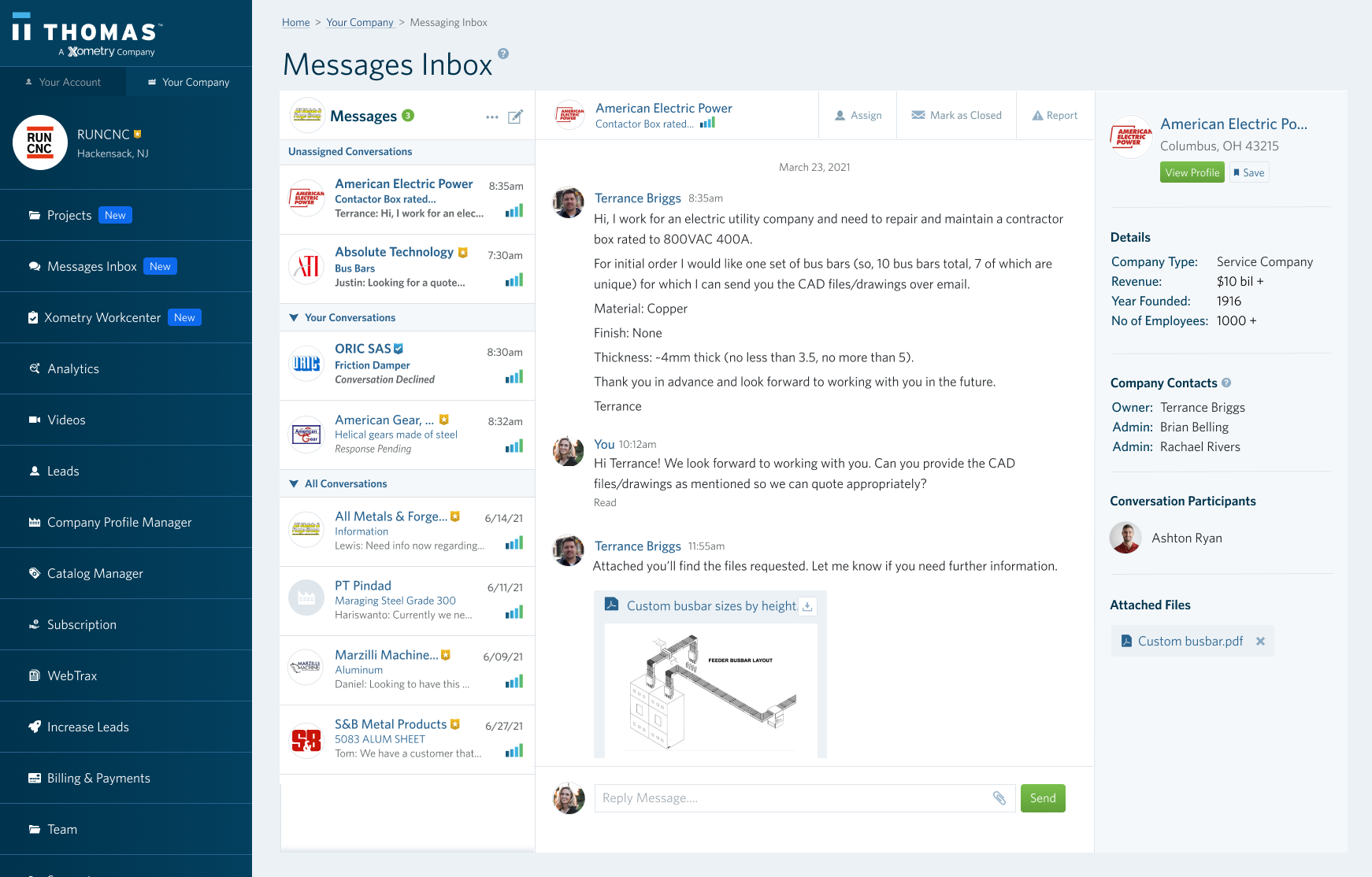 You can use this tool for all correspondence with the buyer, and once your project is successfully completed, you can click the "Mark as Closed" button so it's no longer an active conversation.