Buyers now have the ability to submit project requests through the Industrial Buying Engine on Thomasnet.com. With this, Suppliers can receive RFQs and properly quote buyers on their upcoming projects.
When a buyer submits a quote to your company, you will receive a notification via email.
At this time, you can "review the project" in the Supplier Account.
Depending on how much information the buyer provided, you'll be able to view the "project description," "item details," and the date that the project needs to be fulfilled.
You'll need to decide whether you'd like to "Accept" or "Decline" the invitation.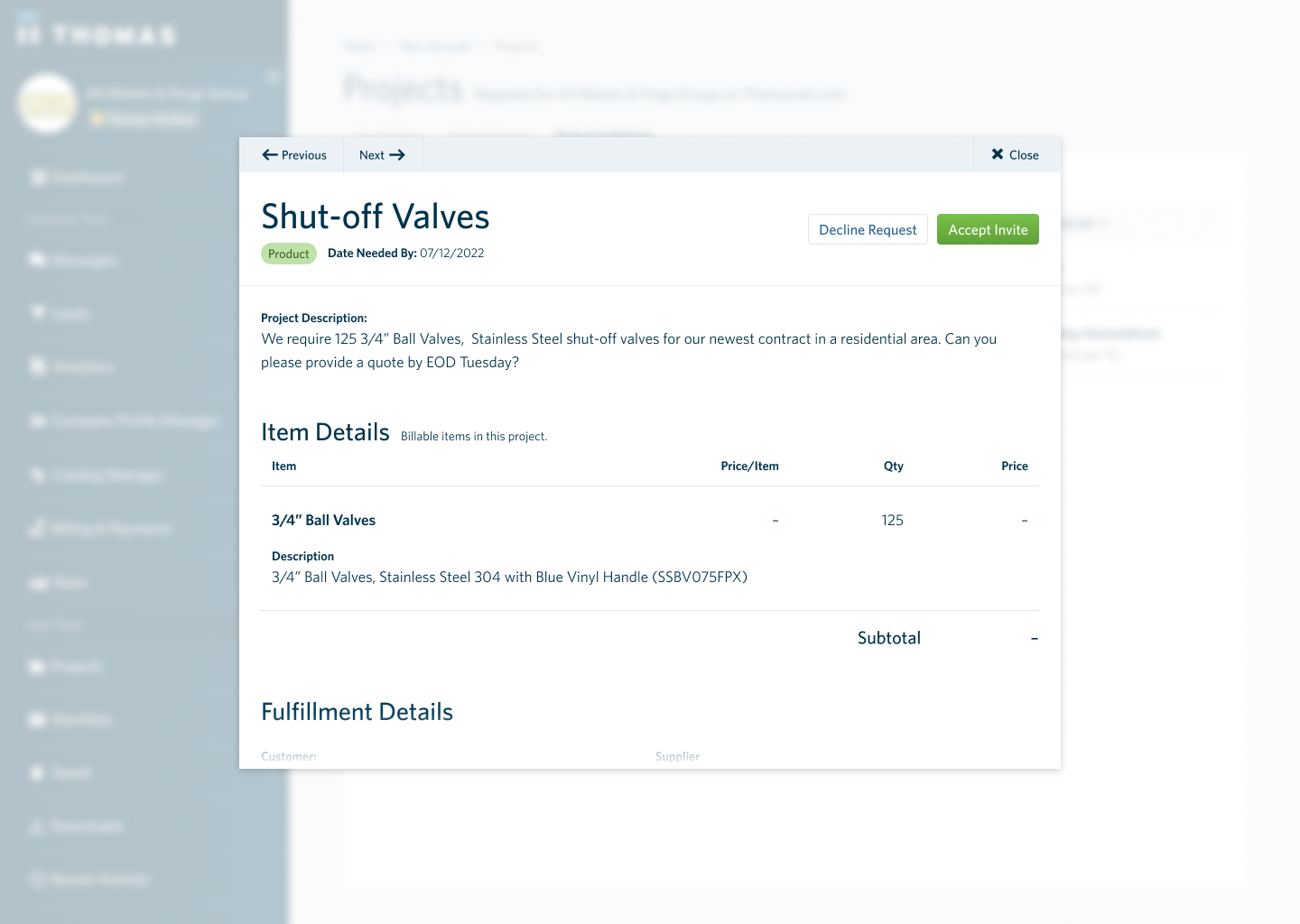 If you decline, you'll be able to select a "decline reason" and provide additional comments.
(We recommend utilizing these tools so we can keep your incoming requests tailored to the work that is best for your business!)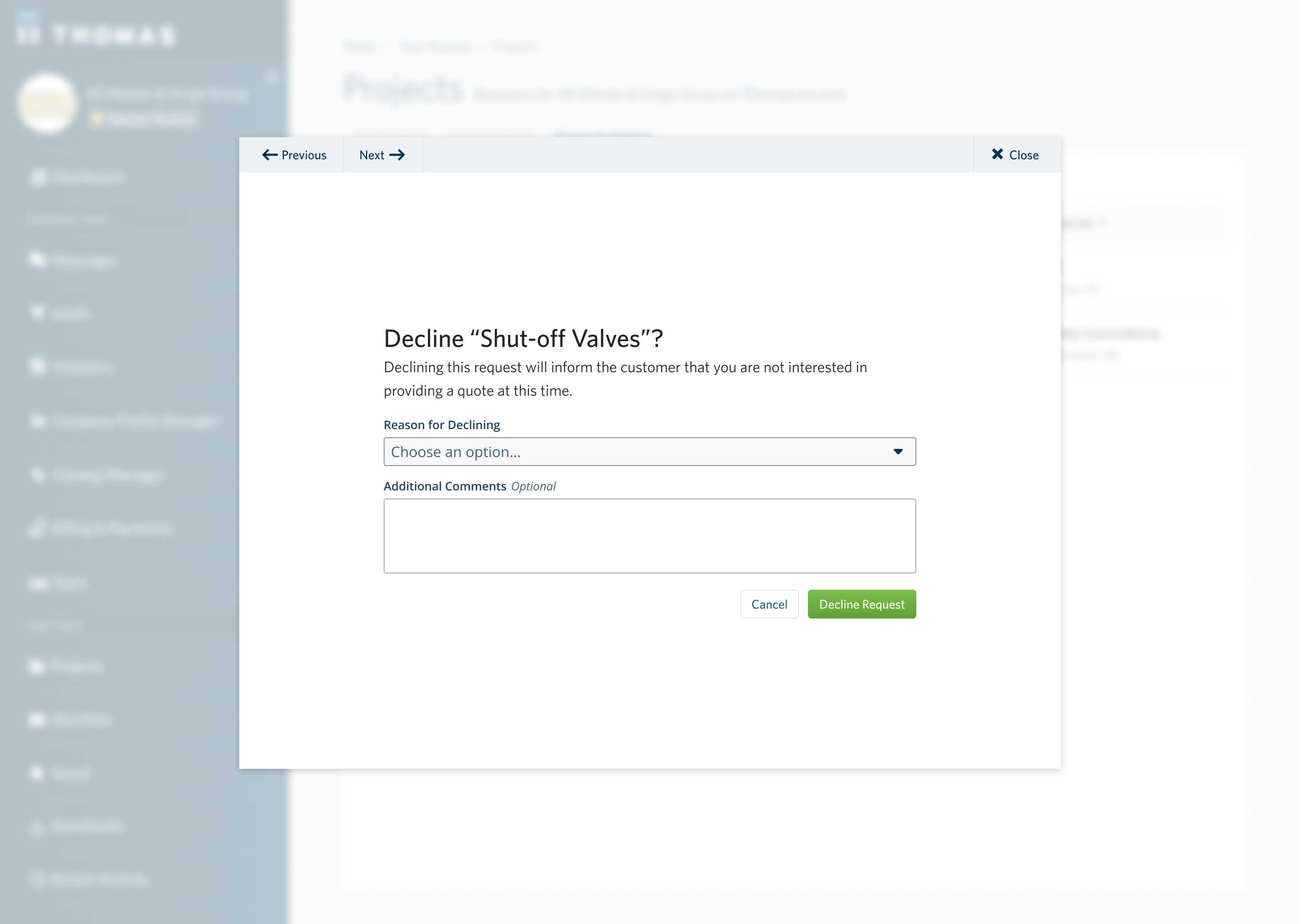 If you accept the request for a quote, you will be prompted to select "Create Quote" to get started and fill out the quote details.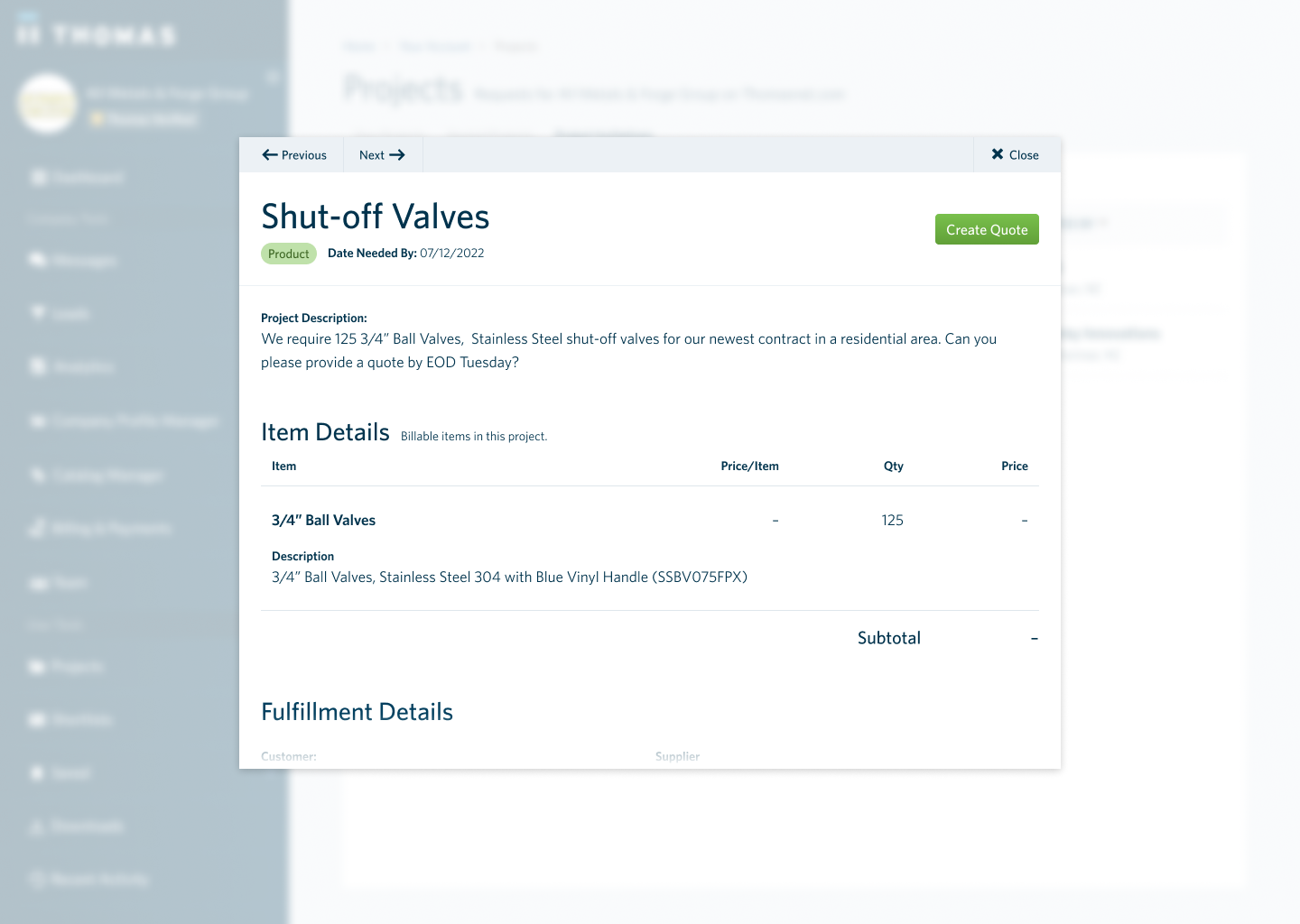 When creating a quote, you'll first need to update the price per item that the buyer has requested by clicking on the "Add Price" button.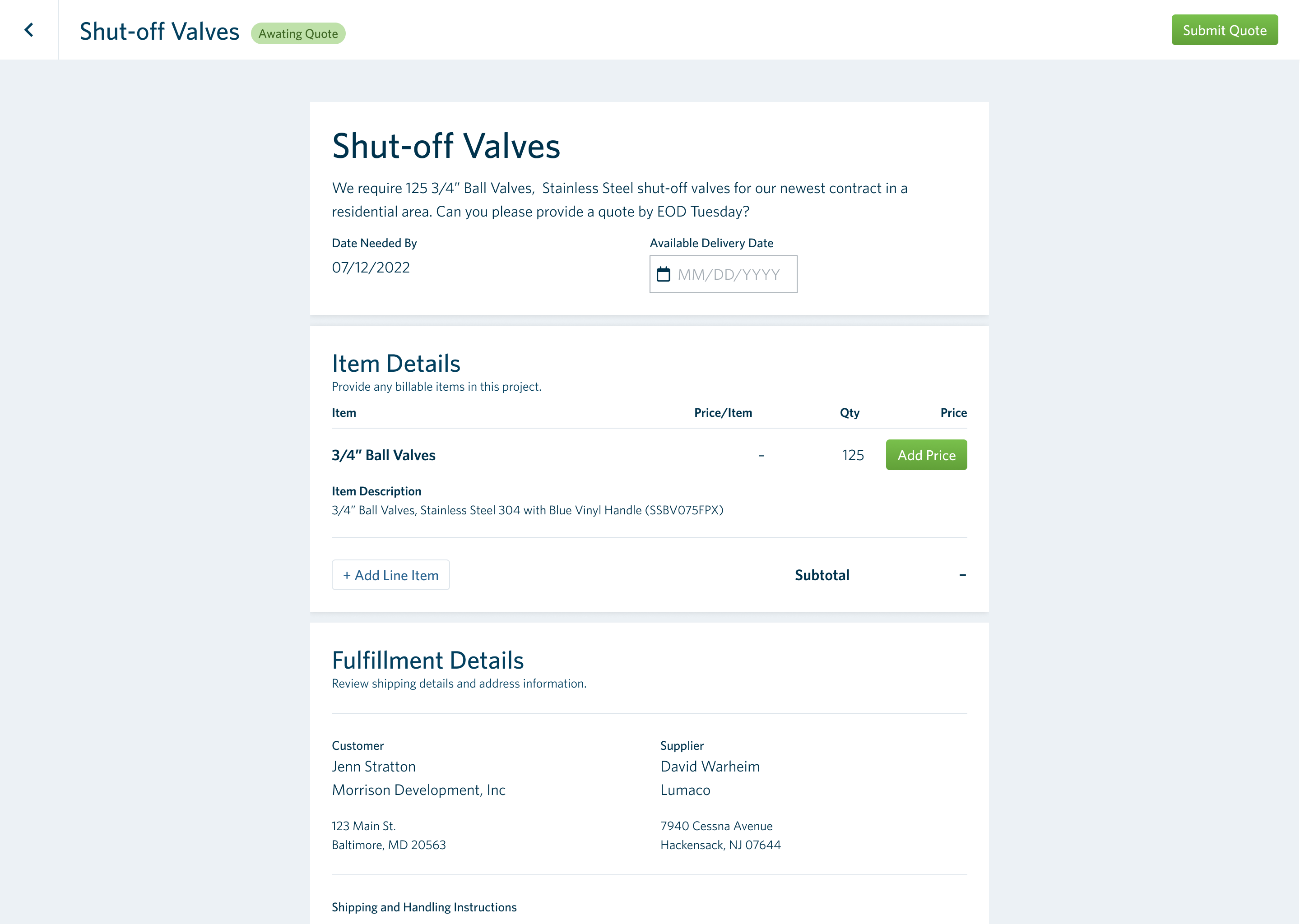 Once clicked, a sidebar will appear where you'll be able to update the line item with its price.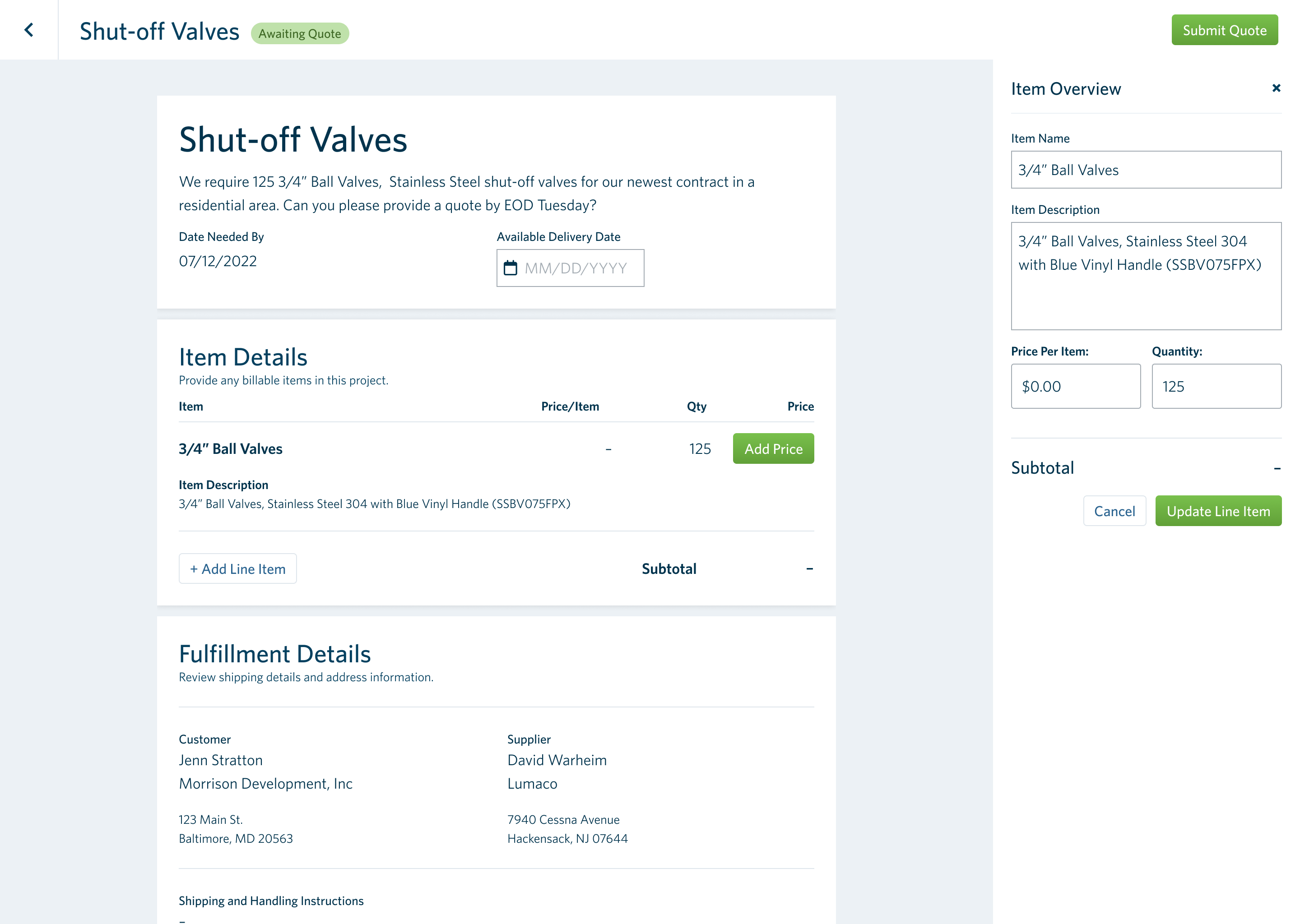 If you need to include additional items to the quote like shipping and handling information, you can do so by clicking on the "Add Line Item" button.
After all your price information and line item information have been updated, you'll be able to submit the quote directly to the buyer by clicking on the "Submit Quote" button.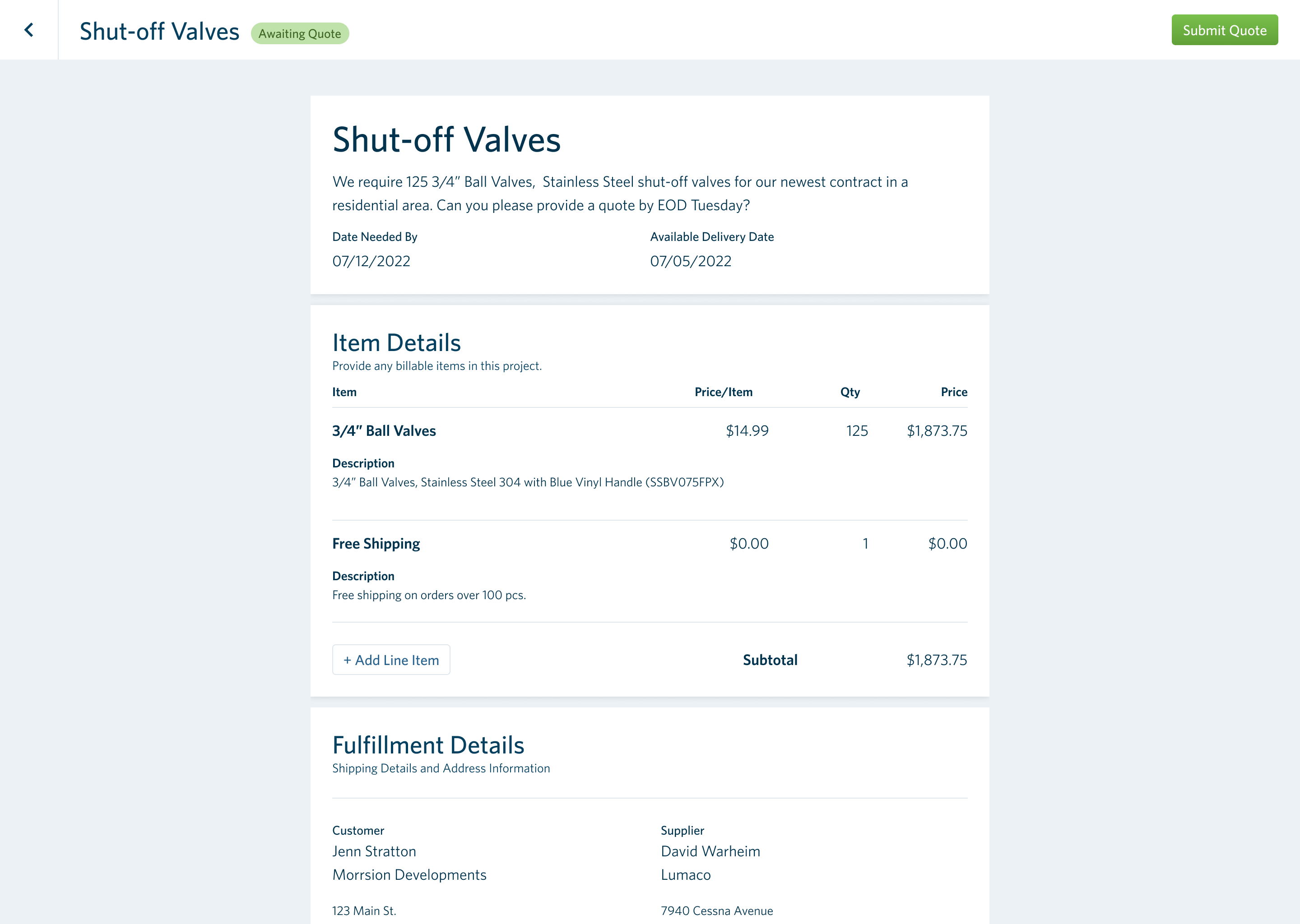 When you click the "Submit Quote" button, a popup box will appear so you can include any additional terms to your quote.
Using the dropdown, you can select the number of days that the quote will be valid, and within this selected time frame, the buyer will have to accept or reject your quote — otherwise, the quote will automatically be canceled.