If you are having difficulty meeting your supplier diversity objectives, or looking for North American manufacturers with specific certifications, our platform can help you identify qualified suppliers.
At Thomas, we have the most comprehensive database of Industrial and Commercial Diversity and Quality certified North American Suppliers with over 31,000 diverse suppliers, such as minority-owned businesses, veteran-owned businesses, and ISO9001 certified businesses. Let us show you how you can leverage this information to help you save time and find qualified suppliers.
There are four symbols that represent a company's certifications. These symbols, which appear on company listing pages (as well as on its tile on the search results page when filtered by certification or diversity status), range from self-reported to a copy of the company's certificate you can view.

The four levels of information on certifications and diversity status we'll cover:
Self-reported certifications
Certifications reported by third party organizations
Certifications represented on the company website
Certifications with certificates available for download
---
1. Self-reported certifications
Self-reported certifications are represented by a square speech bubble with dots. These suppliers have self-reported their diversity status and certifications to Thomas.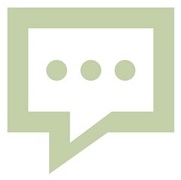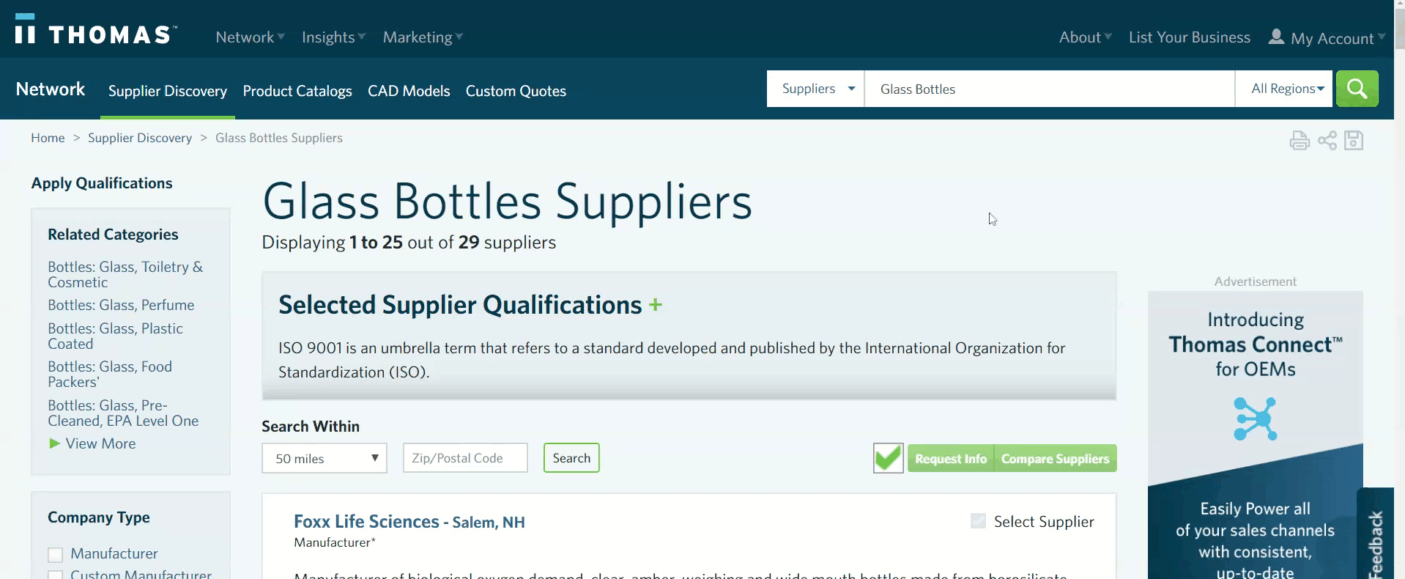 2. Certifications reported by a third-party organization
This symbol, a star with a circle around it, shows that a trusted third party has records of this company's certification. Clicking on the certification name will take you to that third party's website (in this example the Small Business Administration), where you can see the company's certification.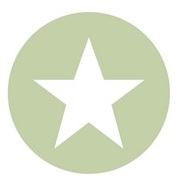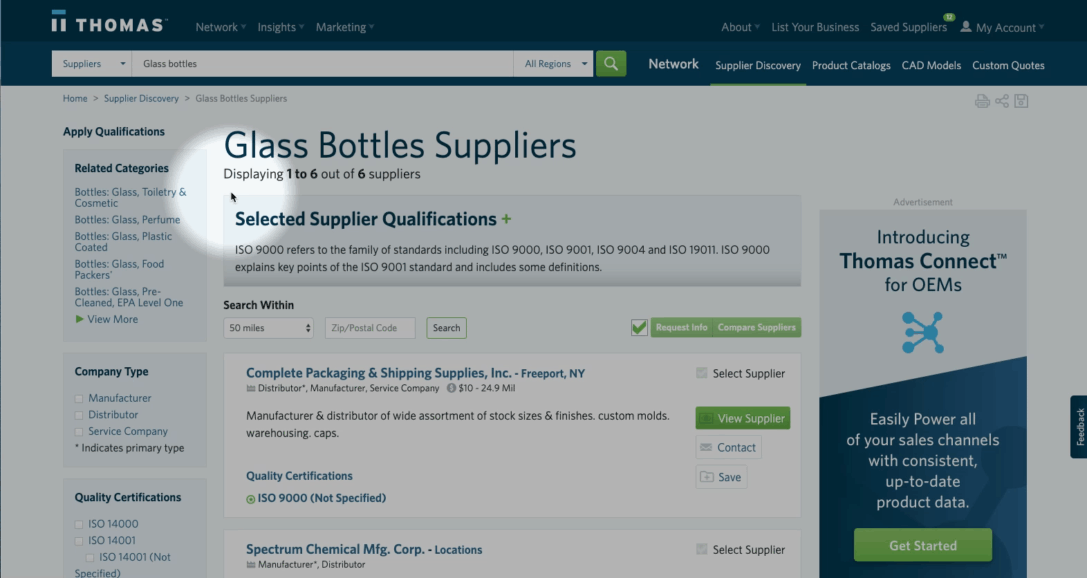 3. Certifications represented on the company website
This image represents where a supplier has described their certifications on their website. Clicking on this symbol, an arrow going to a new page, will send you to the company web page where the certification is mentioned.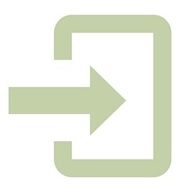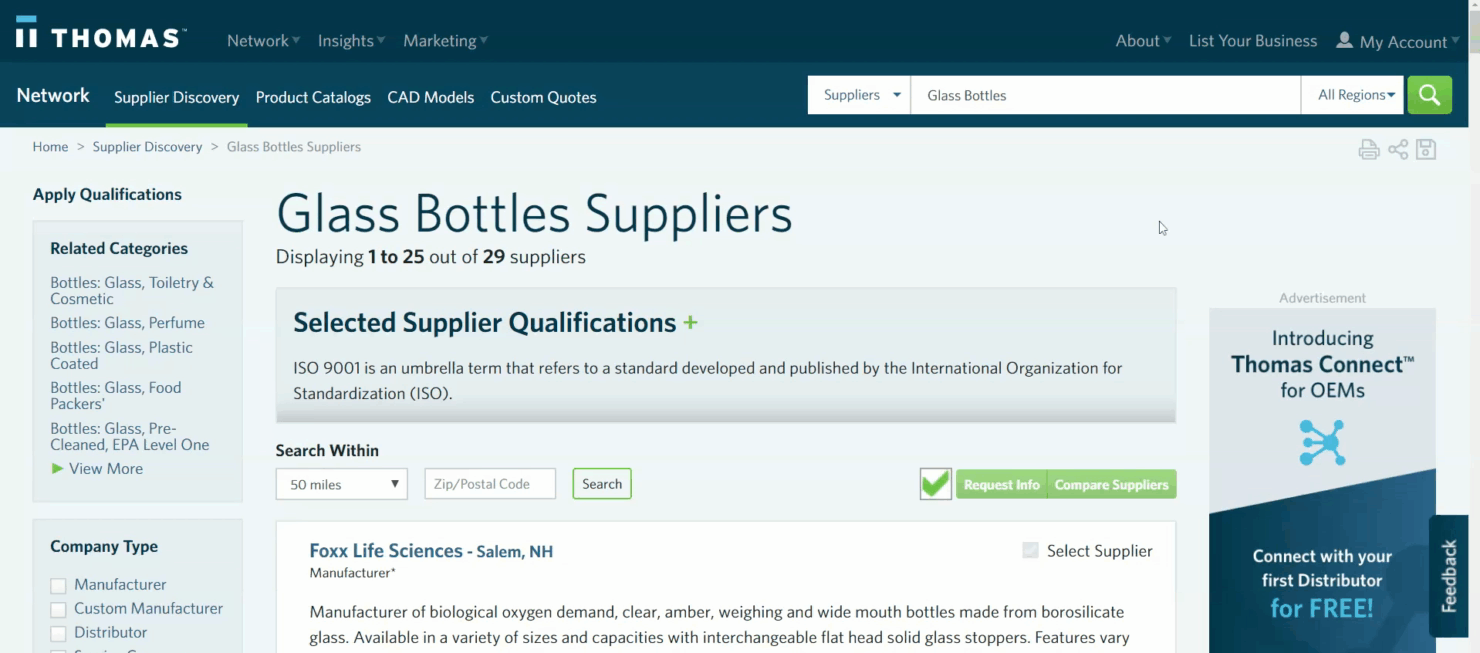 4. Certifications that are available for download
This is represented by the symbol that looks like a prize ribbon. Clicking on the certification name with this symbol will allow a preview of the company's certificate to pop up with a link to view a copy of the certificate in more detail.