Once you've researched potential suppliers on Thomasnet.com, you're ready to send a Request for Information (RFI) to the top candidate, or if you have a list of potential suppliers you can send an RFI to up to five suppliers with one form.
1. Send an RFI to a potential supplier
Once you've found a supplier you want to contact using the supplier search function, click the "View Supplier" button on the supplier card to enter the company profile. Then, click the green "Request Quote" button on the right side. This will take you to the RFI form.
On the company profile, you can also access the company's website and phone number. This information is located under the company name and address at the top of the page. If your request is urgent, we suggest calling the supplier to follow up with your inquiry.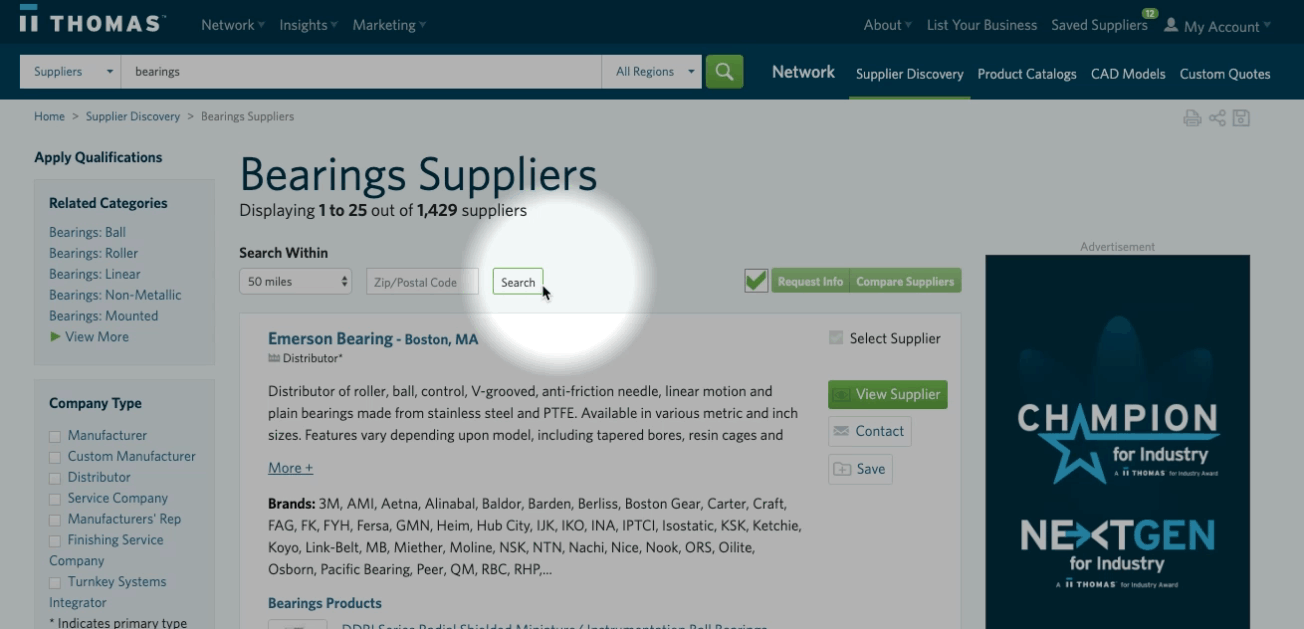 2. Send RFIs to multiple suppliers
Tired of filling out the same RFI form again and again for the same request? In supplier search, select up to five suppliers by clicking the Select checkbox on the supplier card. Then, select the "Request Info" button on the banner at the bottom of the page. This will take you to the RFI form.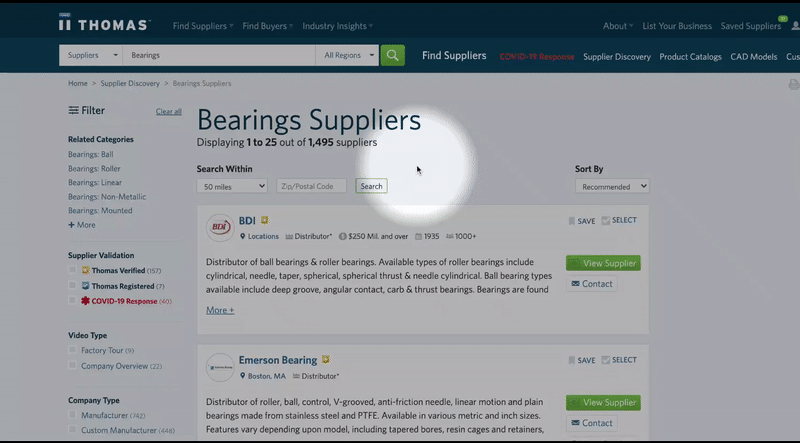 3. Send RFIs to multiple suppliers in your shortlist
Another way to send multiple RFIs is from your shortlist. Select up to five companies in a specific shortlist and then click the "Contact" button. Fill out one form and all of the selected companies will receive your request.