You can order parts at the SKU level directly from suppliers on Thomasnet.com by checking boxes next to the parts you want in a supplier catalog, then clicking "Quote and Buy." This will open a project draft pre-populated with the part information to send to the supplier.
We've broken the process down into 6 easy steps to get you from searching to purchasing your parts directly from the OEM or distributor of your choice.
1. Search our extensive list of supplier catalogs to find the parts you're looking for: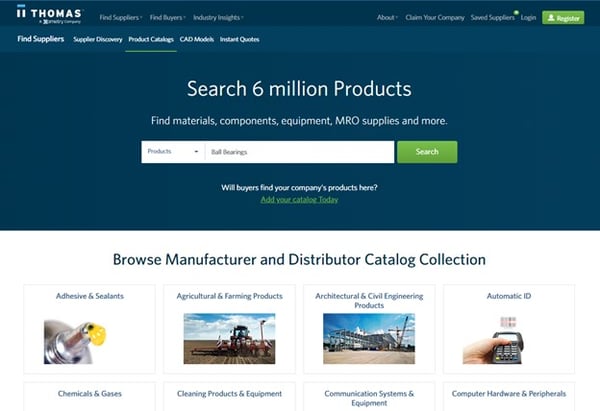 2. Click into the catalogs you're interested in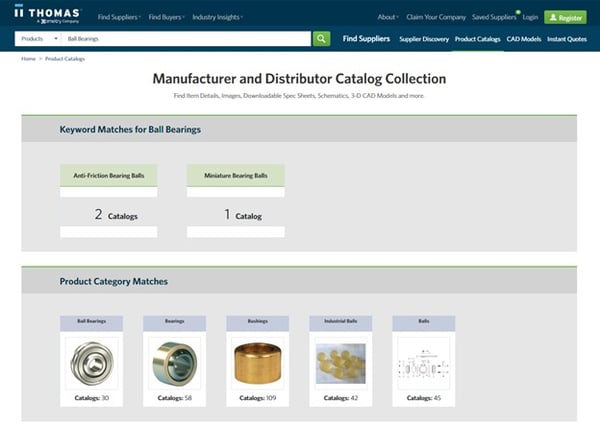 3. Browse the catalog, checking the boxes next to the parts you want to order
Bear in mind you can only check boxes for SKU-specific parts, not groups of parts. If you don't see checkboxes and part numbers, you're still looking at groups of parts.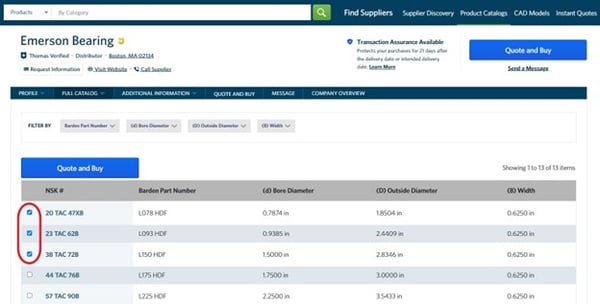 4. Once you've selected the parts you want, click on "Quote and Buy" above the checkboxes.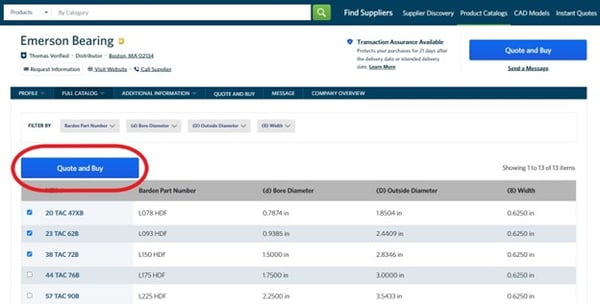 5. This will open up a pre-populated Project Builder form.
Simply fill in the quantity of each item you want to purchase, your contact information, and the shipping details.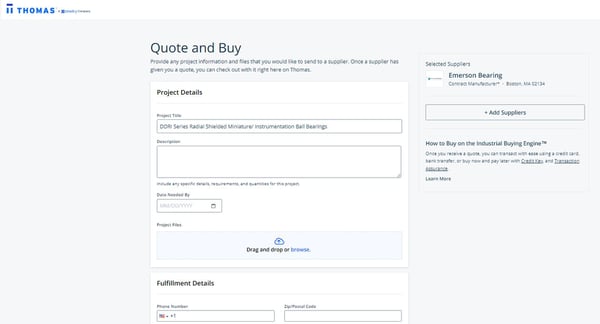 6. Once you've added all the necessary information, click "Send Project" to send your project to the supplier.
From here the supplier will quote you a price, and you'll have the option to check out on our website using a range of convenient payment methods.