Audience Dashboards are a great way to visually get a sense of the demographic and geographic breakdown of those visitors interacting with your online presence.
Your Audience Dashboards are broken into four areas of navigation:
Audience: Composed of all sessions seen on your site within your selected time frame with no filters applied.
Targeted Audience: Composed of all sessions filtered by your Targets. See Customize Targets for more information.
Thomasnet.com Audience: Sessions filtered to include only those engaging your content on the Thomas Network.
Catalog Navigator Audience: Sessions that interacted with Navigator/CAD content on your site. This option is visible to Thomas Navigator/CAD clients only.
Visitor Locations & Demographics
You can zoom in on each map to see where your visitors are engaging your online presence from. The closer you zoom, the more specific each location gets.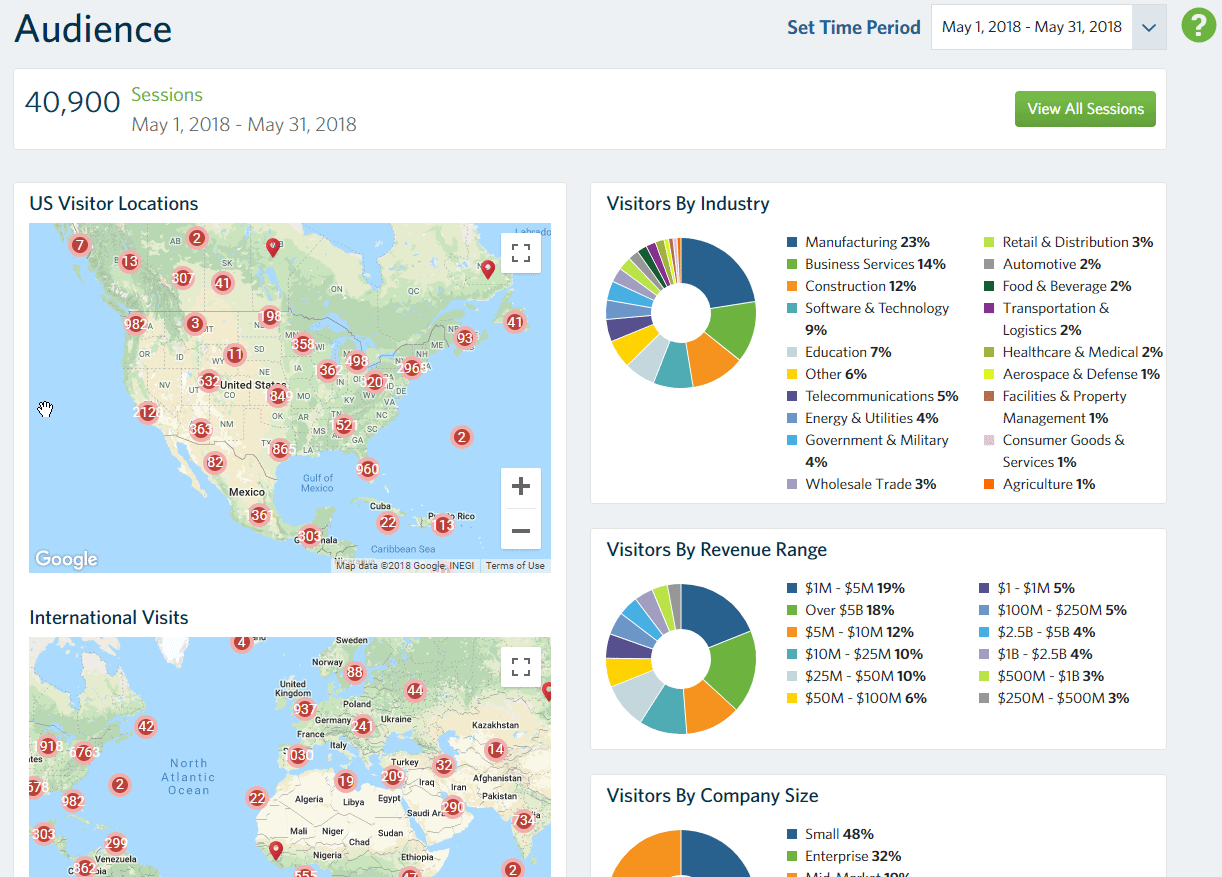 Most Active Audience Tables
Out of all the sessions on your site in the selected time frame that were able to be identified to a company name, these are the most active ones by quantity of page views. The icons underneath the company name represent the location of where the activity occurred, whether on the Thomas Network platform or your own website, as well as any tracked actions the visitor took. Click on a visitor name to see all of their sessions within your selected time frame. Keep in mind that these Most Active Audience tables will change depending upon any filters you have applied.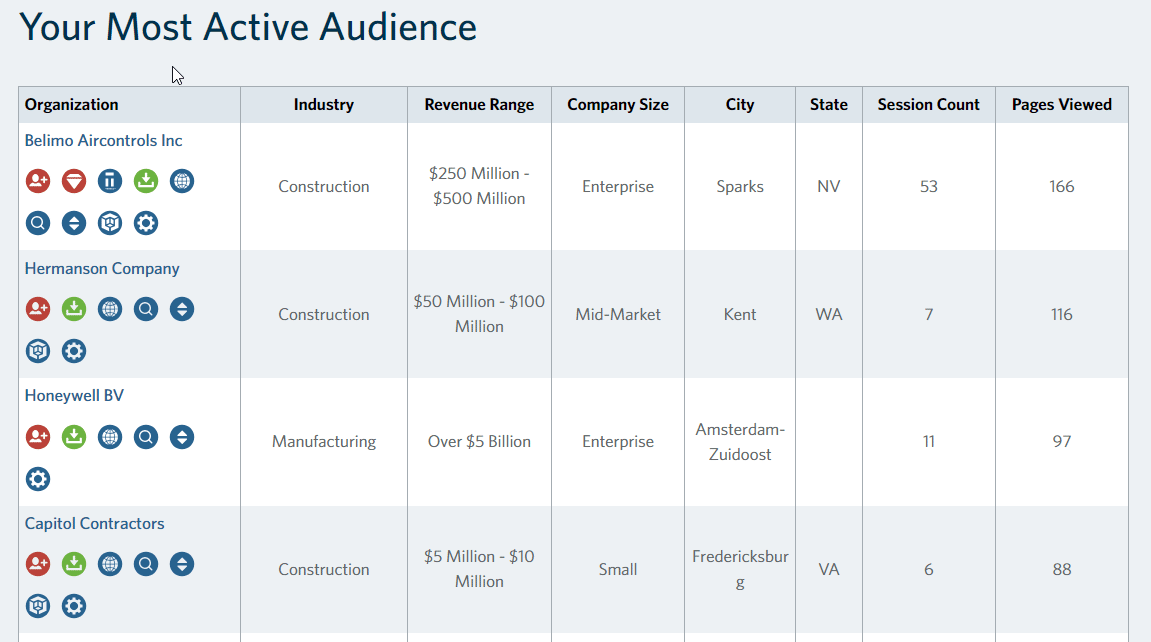 Help Pane
For a quick view of the Icon legend, click the Question Mark Icon in the top right of any page. You can also mouse over icons to see the name.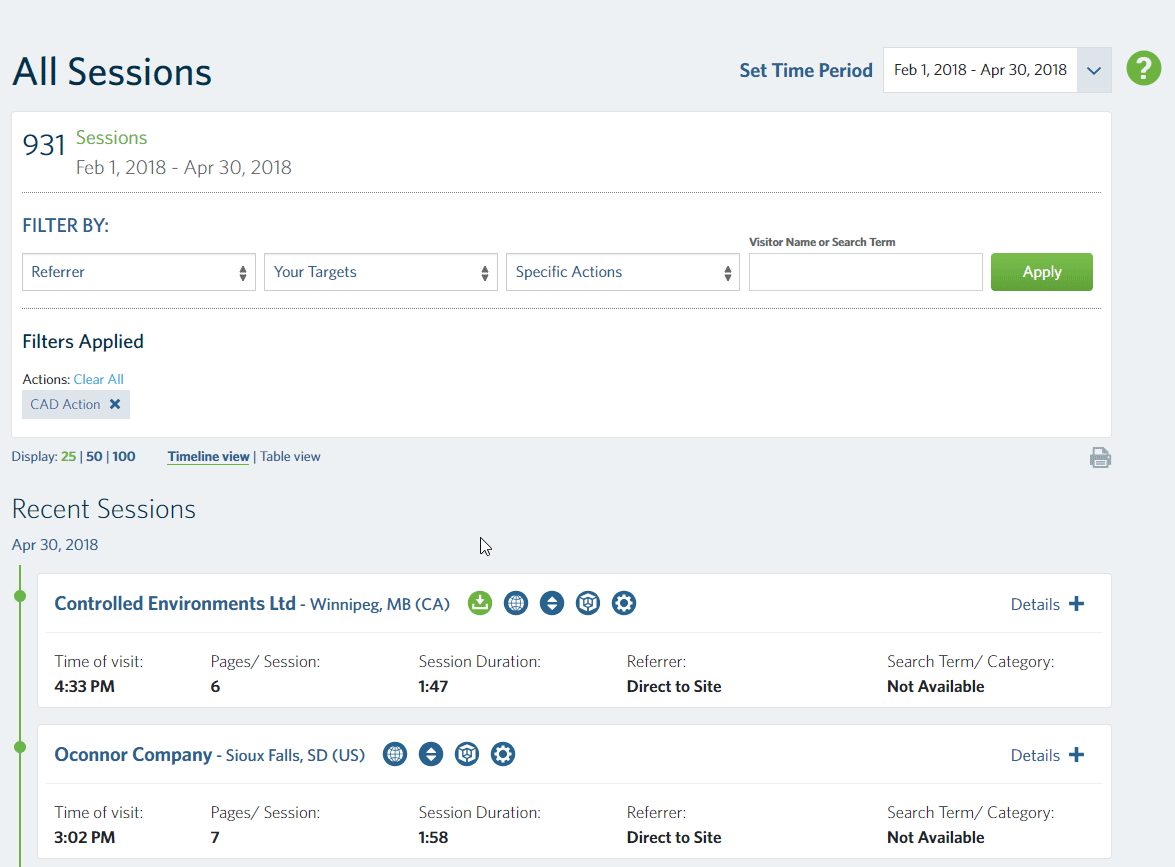 View the Action Icons page for full icon definitions. Note that certain icons only display for Thomas clients.