With an increasing demand for USA-based products and materials, Thomas has introduced 3 supplier designations to help you quickly locate and connect with qualified businesses.
Made in the USA
Companies with the Made in the USA designation state that one or more of their product offerings are manufactured in the United States of America.
Buy American Act
The Buy American Act restricts the purchase of non-domestic supplies. This act applies to federal government contracts for products used in the United States. The Buy American Act is intended for companies who wish to obtain federal government contracts. Businesses wishing to achieve compliance must ensure that the cost of domestic materials used in their end product exceeds the cost of any non-domestic materials.
Berry Amendment
The Berry Amendment Compliance is a federal regulation that requires Department of Defense funds to be spent on U.S. manufactured items in order to protect the United States industrial market during times of war. The Berry Amendment is intended for companies that wish to acquire Department of Defense contracts. Companies wishing to obtain compliance must guarantee that their products (including all components) are 100 percent domestic.
If you're looking to update your company profile on Thomas to include any of the above designations at no cost to you, please check out this step-by-step guide.
Enter your search and click the "Search" button (or select from the options in the drop-down menu). In this example, we're using "Bolts." If you're looking for one particular designation, you can also search for suppliers on its dedicated page: Made in the USA, Buy American Act, and Berry Amendment Compliance.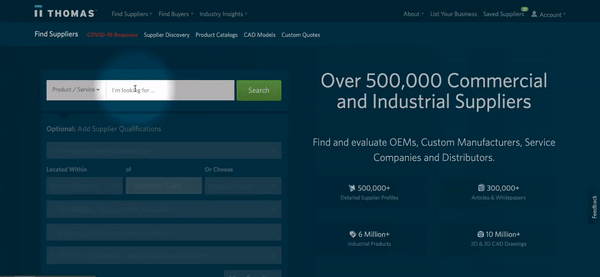 2. Filter your results by designation
Scroll down the left-hand side "Filters" panel until you find the "Origin Declaration" section. Select your desired designation, if available. In this case, we're looking for a "Buy American Act" supplier.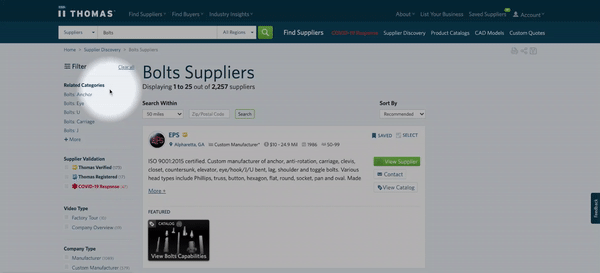 3. Review your filtered results and select a supplier
Browse the suppliers, compare, or create shortlists to narrow down your candidates. When ready, select a company you're interested in by clicking the company name.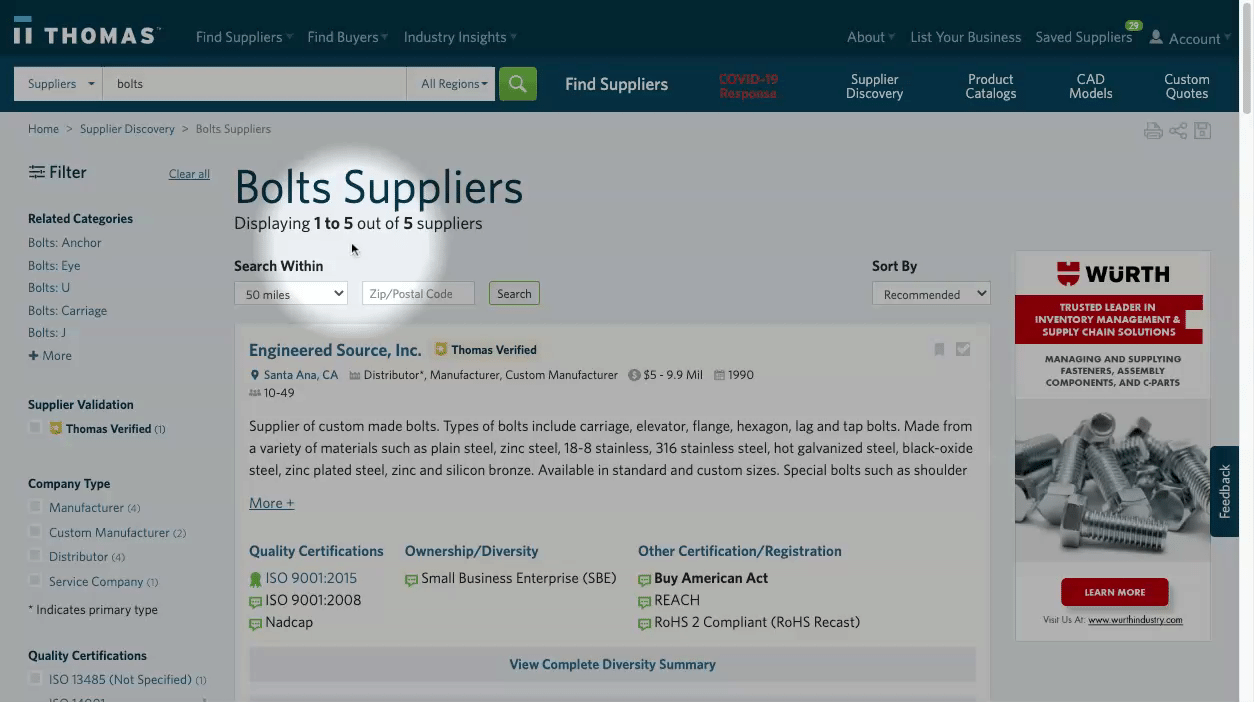 4. Review the designation proof
On the company's profile scroll down to the "Registrations" section. Once you've located the designation under this heading, select the icon to review the provided documentation or company website.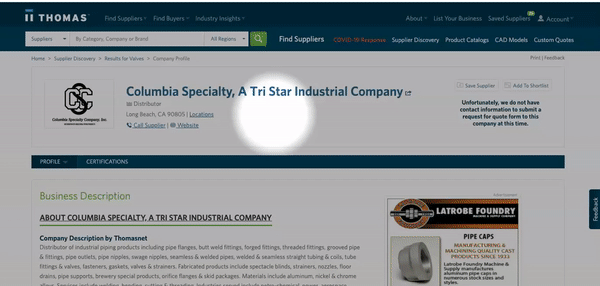 Get started
Start searching from over 6,000 Made in the USA, Berry Amendment, or Buy American Act designated suppliers on our platform.